Tom Cruise Isn't Going Anywhere
Written by Daniel Barna
If you've ever broken your ankle, you'll know that the defining characteristic is blinding pain. Most people are incapacitated for at least six weeks, often more. But Tom Cruise isn't most people. During a January appearance on The Graham Norton Show, Cruise described a stunt that went awry on the set of Mission Impossible: Fallout, the latest installment in his wildly successful spies-who-do-crazy-shit franchise. While leaping between two buildings, Cruise collided into the second building awkwardly, fracturing his ankle. He even brought along some footage of the incident, which came with a disclaimer courtesy of Norton. "If you are squeamish, don't watch this," Norton warned his audience. "A bone doesn't pop out or anything, but it is an odd angle for anyone's foot to be at.
This was five months after the accident occurred, and Cruise's ankle still wasn't fully healed. But if there's one characteristic that has defined the 56-year-old throughout his career—apart from his perfect hair, and that toothy, megawatt smile—it's his dogged, machine-like resilience. Immediately after the injury, Cruise made sure that they got the shot, took a brief hiatus from filming, and then soldiered on. When Norton advised him that he should have probably taken more time off, Cruise boiled down—in one sentence—why he's earned the reputation as the hardest-working actor in showbiz. "We have a release date," the star said. "So we've got to keep going."
The incident serves as the perfect microcosm of Cruise's career. For all the punishment he's endured on-screen, Cruise has taken his fair share of abuse off-screen, too. Just look at this trajectory. For the better part of two decades, a run that began with Risky Business in 1983 and effectively ended over 20 years later with 2005's War of the Worlds, Cruise was untouchable—the platonic ideal of a movie star. He had that unquantifiable and ephemeral thing that only the tiniest fraction of people in the history of the human race have ever possessed. He excelled at action (Top Gun), comedy (Risky Business) and drama (Born on the Fourth of July) with equal aplomb. He had impeccable taste in movies (Minority Report), and wasn't afraid to take creative leaps of faith (Eyes Wide Shut). He could charm you one day (Jerry Maguire), and break your heart the next (Rain Man).
If you weren't an avid moviegoer during his heyday, it's hard to explain just how dominant Cruise was. Think Michael Jordan 
winning six championships
 in seven years, or Apple following up the iPod with the iPhone. Whether he was toplining baroque period pieces like 
Interview with the Vampire
 or ambitious sci-fi sagas like 
Vanilla Sky
, Cruise's movies regularly topped $100 million at the box office. At one point, he had five movies in a row cross that all-important box-office benchmark, beginning with 1992's 
A Few Good Men
 and ending with 1996's 
Jerry Maguire
, a feat that would be impossible for any actor to recreate today, especially without the weight of a proven franchise behind them.
But audiences are fickle, and in the wake of a particularly troubling publicity cycle, Cruise's star began to dim. Since his run of public mishaps are well-documented, we won't rehash them here. But if you're really curious, just search "Tom Cruise" into YouTube, with any variance of the keywords "Oprah," "Matt Lauer" and "Scientology." That should do the trick. Cruise's bizarre behavior wasn't nearly as severe as that of some of his contemporaries (see: Mel Gibson), but for a star whose public persona had been so carefully curated, Cruise's rapid unravelling was particularly jarring. Suddenly, it became difficult to separate his on-screen persona from the man we saw acting out on national TV, a man whose worldview had seemingly been distorted by years of living in the bubble of fame, surrounded by "yes men" and other nefarious external forces (we're looking at you, Mr. Miscavige). It's no coincidence, then, that his antics coincided with his last non-Mission Impossible hit for nearly a decade, Steven Spielberg's sci-fi thriller War of the Worlds.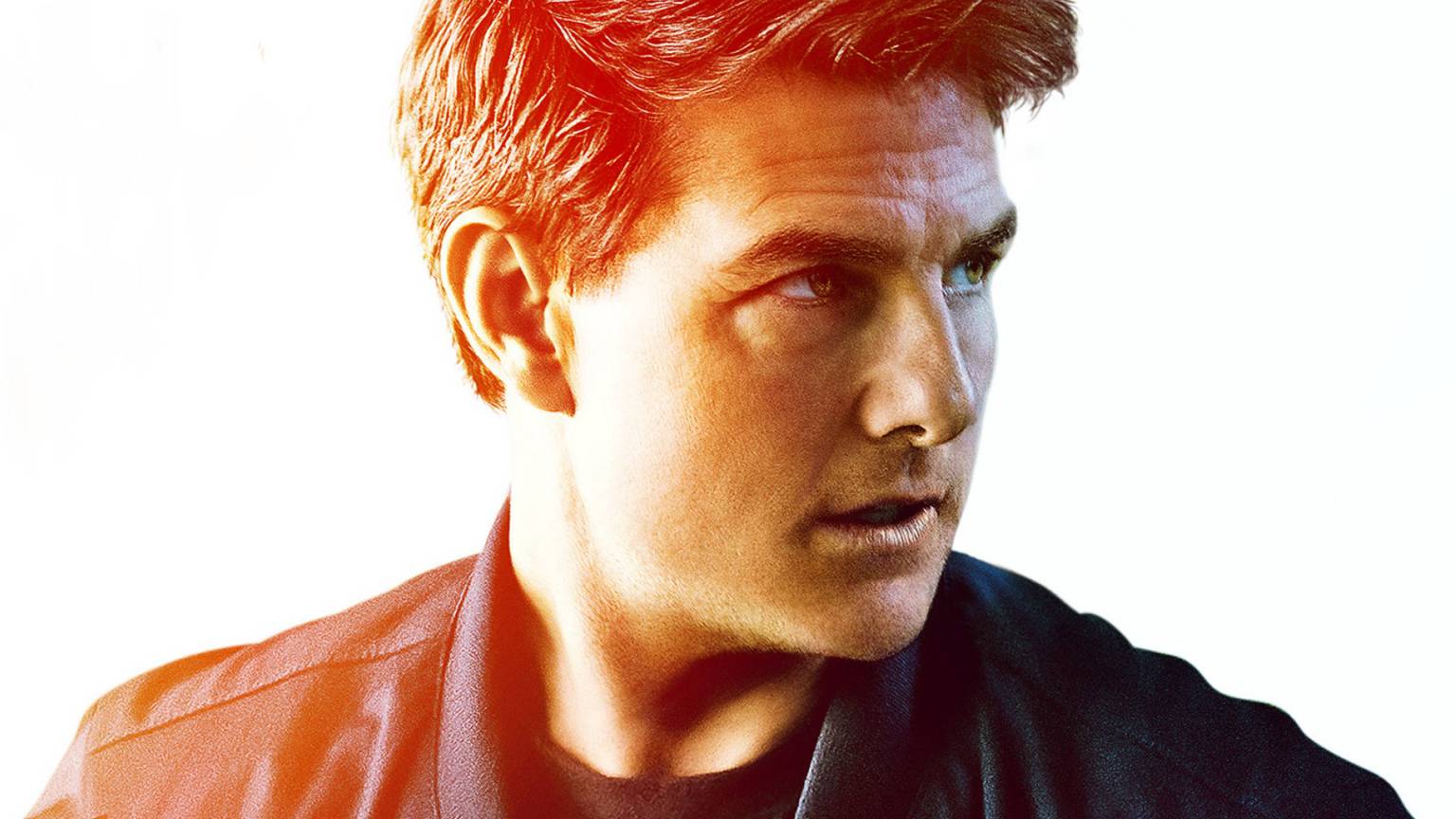 For most movie stars, what came next could be dismissed as a slump—a byproduct of the ebbs and flows of the Hollywood ecosystem. But for Cruise, it felt like an unimaginable fall from grace. Paramount, which had been his home during the glory years, unceremoniously cut ties with its marquee star for conduct its owner, Sumner Redstone, deemed not "acceptable" to the studio. Suddenly, the man who once counted iconic auteurs like Paul Thomas Anderson, Stanley Kubrick, Oliver Stone and Spielberg as frequent collaborators, found himself starring in a string of middling movies for mid-level directors. Do you remember 
Lions for Lambs
 or 
Valkyrie
 or 
Knight and Day
? Neither do we. Even 
Mission: Impossible III
, which was perhaps the best entry in the franchise to that date, grossed nearly $150 million less than its predecessor.
It's no coincidence that the only real success Cruise had during this period was his least Cruse-ian performance ever. There was a time when the mere notion of obscuring one of the world's most famous faces under a thick layer of prosthetics would've sent any studio executive into a panicked frenzy. But Cruise's career was in crisis, and something drastic needed to be done. Cue the fat suit. As the balding, megalomaniac movie executive Les Grossman, in Ben Stiller's Hollywood send-up Tropic Thunder, Cruise showed us a side of himself we'd never seen before. He was self-aware, self-deprecating and willing to do anything get back in our good graces. He even earned a Golden Globe nomination for his efforts.
Today, Cruise finds himself at an inflection point. The third act of his career has been defined by the former quintessential movie star trying to navigate an industry that no longer relies on his kind to thrive. Apart from the Mission: Impossible movies, Cruise has always avoided the crutch of a franchise that so many of his counterparts rely on for career sustainability. But his recent history suggests someone coming to terms with the fact that having his name on the marquee simply doesn't matter as much as it used to. How else can we explain his decision to follow up the moderately successful Jack Reacher with an ill-advised—and considerably less successful—sequel?
Though he may never recapture the energy that made him the biggest movie star on the planet for three decades, we can't say he didn't try.
Then there's 2017's 
The Mummy
, Cruise's unfortunate attempt to cash in on our obsession with 
shared cinematic universes
. All the pieces were in place. Cruise would help launch what Universal was calling the Dark Universe, an interconnected series of films featuring our most famous monsters, with Javier Bardem, Russell Crowe and Johnny Depp set to join him down the road. But after 
The Mummy
 landed with an enormous thud—with some critics calling it the worst film of Cruise's career—Universal pulled the plug on its elaborate plans. Cruise's next film, the goofy Crime saga 
American Made
, was supposed to be a return to the stand-alone acting showcases that he used to excel at. And while some critics agreed that it was his best performance in years, audiences didn't bite.
It's easy to imagine an exasperated Cruise asking his team of agents to point him in the right direction. And as anyone who works in the industry knows, the market for non-IP-oriented films just isn't what it used to be. Just ask Dwayne Johnson, who can sometimes struggle to land a non-franchise hit. That explains why Cruise is done taking chances, at least for now. This weekend, his sixth and arguably best outing as Ethan Hunt will once again find Cruise at his rightful place atop the box office. And by the looks of it, he doesn't plan on relinquishing his crown anytime soon. With Top Gun 2 set for next year, and a sequel to his surprisingly successful sci-fi movie Edge of Tomorrow reportedly in the works, Cruise seems to have conceded to the will of a changing industry he once helped shape. Though he may never recapture the energy that made him the biggest movie star on the planet for three decades, we can't say he didn't try.